$25.00
NZD
Category: Junior CDs | Series: Marge in Charge
Jemima and Jake's new babysitter doesn't look too promising. In fact she looks very sensible, very old and VERY small (she only comes up to daddy's armpit!). But the moment their parents leave the house, Marge gives a mischievous wink, takes off her hat and reveals a marvellous mane of rainbow-coloured hair! ...Show more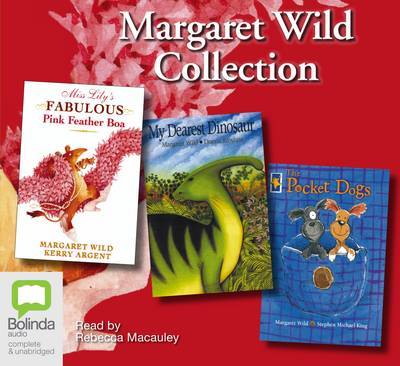 $22.00
NZD
Category: Junior CDs
LIBRARY EDITION: The Pocket Dogs / Miss Lilys Fabulous Pink Feather Boa / My Dearest Dinosaur. A wonderful collection of popular and award-winning stories from bestselling author Margaret Wild. Miss Lilys Fabulous Pink Feather Boa: Miss Lilys fabulous pink feather boa is the most wonderful thing the Las t Potoroo has ever seen. When Miss Lily dances the tango, the Last Potoroo cant take her eyes off it. And when she wraps it around herself, she feels, for the first time in her life, that she can do Anything and everything! Something so fabulous just has to be magic ... ...Show more
$14.00
NZD
Category: Junior CDs
The classic tale of Jack and the Beanstalk humorously revisited. Part of Young Reading Series 1 for children just starting to read alone.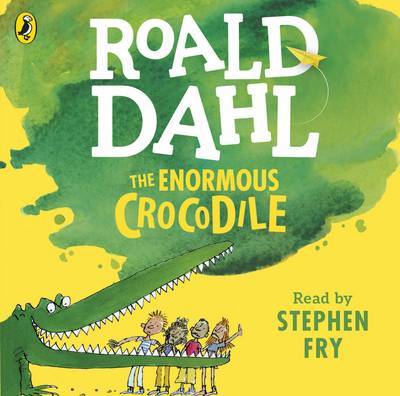 $35.00
NZD
Category: Junior CDs | Series: Roald Dahl Audio CD
Stephen Fry reads this enhanced audio book edition of Roald Dahl's The Enormous Crocodile. The audio book features original music and 3D sound design by Pinewood film studios. The Enormous Crocodile is a greedy grumptious brute who loves to guzzle up little girls and boys. But the other animals have a s cheme to get the better of this foul fiend, once and for all! Stephen Fry is an award-winning comedian, actor, presenter, director and writer. Television work includes A Bit of Fry and Laurie, Jeeves and Wooster, Blackadder and the host of QI. On film, he played Oscar Wilde, and appeared in Sherlock Holmes: A Game of Shadows and The Hobbit. His voice work includes narrating the Harry Potter books. Listen to The Enormous Crocodile and other Roald Dahl audio books read by some very famous voices, including Kate Winslet, David Walliams and Steven Fry - and there are added squelchy sound effects from Pinewood Studios! You can look out for new Roald Dahl apps in the App store and Google Play- including the disgusting Twit or Miss! inspired by the revolting Twits. ...Show more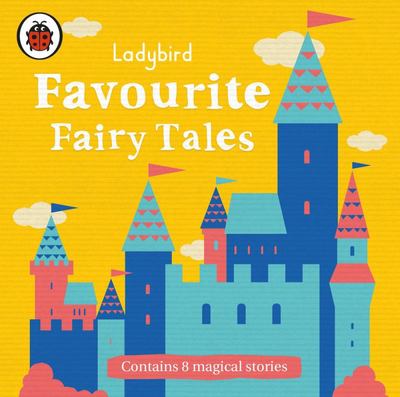 $22.00
NZD
Category: Junior CDs
A beautiful new audio collection of classic fairy tales. This gorgeous Ladybird treasury of eight classic, traditional tales is guaranteed to delight and entertain young children. Each favourite fairy tale or story has been sensitively retold for modern readers. The stories included are: Cinderella, S leeping Beauty, Goldilocks and the Three Bears, Little Red Riding Hood, Hansel and Gretel, The Magic Porridge Pot, Little Red Hen and The Ugly Duckling. ...Show more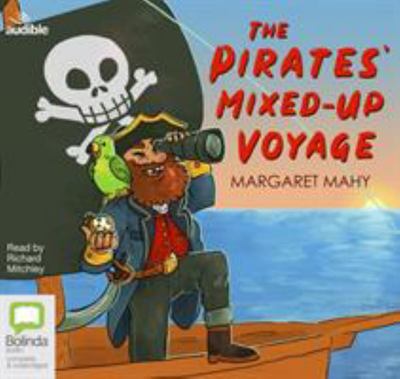 $30.00
NZD
Category: Junior CDs
Captain Lionel Wafer and his fellow-pirates - Toad, Brace-and-Bit and Winkle - are no ordinary ruffians. Clinging to the belief that life should be simple, free and unplanned they set off in a converted teashop of a ship, renamed The Sinful Sausage, to sail backwards and forwards over the bounding blue. In no time a dastardly plan has formed in Captain Wafer's mind to kidnap the famous inventor, Humbert Cash-Cash, from his sunshine retreat and purloin his inventions - or at the very least pinch his diamond doorknob. But they land on the wrong island, and that is where their troubles start ... ...Show more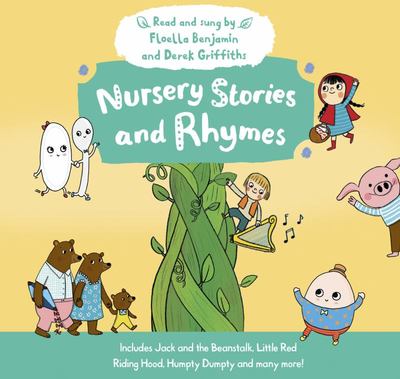 $26.00
NZD
Category: Junior CDs
Climb up the beanstalk with Jack, march with the Duke of York and visit the bears with Goldilocks in Nursery Stories and Rhymes! These popular tales and rhymes read and sung by well-known children's TV presenters Floella Benjamin and Derek Griffiths, with added sound effects and music, will keep childre n listening again and again, at home or in the car.Stories and Rhymes:Jack and the BeanstalkLittle Red Riding HoodGoldilocks and the Three BearsThe Three Little PigsThe Ugly DucklingChicken LickenRumpelstiltskinThe Magic Porridge PotThe Enormous TurnipThe Grand Old Duke of YorkMary Had a Little LambLittle Miss MuffetHickory Dickory DockMary, Mary Quite ContraryHumpty DumptyOne, Two, Buckle My ShoeHey Diddle DiddleJack & JillPolly Put the Kettle On ...Show more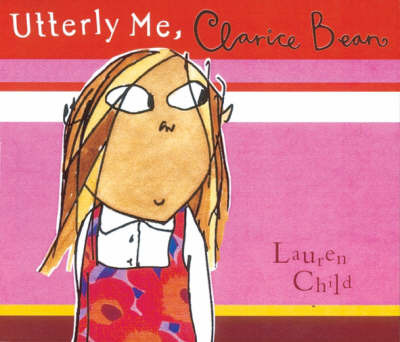 $30.00
NZD
Category: Junior CDs | Series: Clarice Bean
Lauren Child's best-selling first novel, introducing Clarice Bean to a whole new audience. The sparkling text revisits Clarice's wacky family with humour and verve, and introduces Ruby Redfort, ace girl detective and star of Clarice's favourite books. Ruby is always going on exciting adventures, but all Clarice gets to do is go to the local shop on her own! So she and her best friend, Betty Moody, decide to do their school project on the Ruby Redfort books, and suddenly they start finding mysteries everywhere. Why are all the coats on the wrong hooks at school and where has grandad disappeared to? Read by Claire Skinner, with wit, sensitivity and passion. ...Show more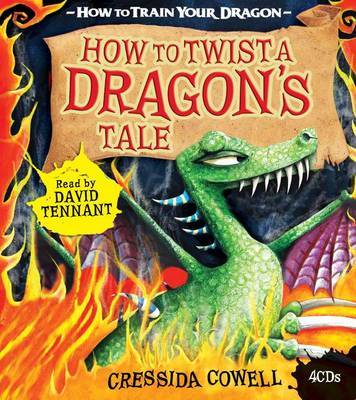 $35.00
NZD
Category: Junior CDs | Series: How to Train Your Dragon
Someone has stolen the Fire Egg. Now the Volcano on Volcano Island is active and the tremors are hatching the eggs of the Exterminator dragons! Can Hiccup return the Fire Egg to the Volcano, stop the Volcano from erupting, AND save the Tribes from being wiped out by the terrible sword-claws of the Exter minators? ...Show more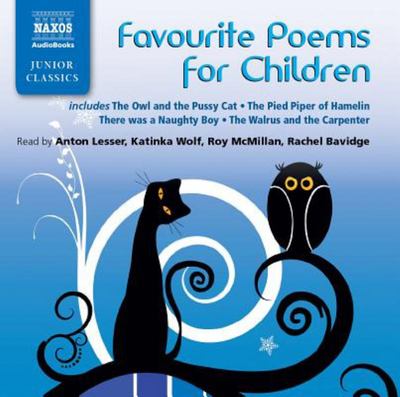 $35.00
NZD
Category: Junior CDs
This anthology brings together a selection of best-loved children's poems. All of the old favourites are presented including Edward Lear's The Owl and the Pussycat and Lewis Carroll's Jabberwocky. These classic poems combine catchy, memorable rhymes with vivid word pictures to offer an imaginative feast for children. A variety of readers bring the poetry to life, resulting in a wonderfully energetic and lively collection. ...Show more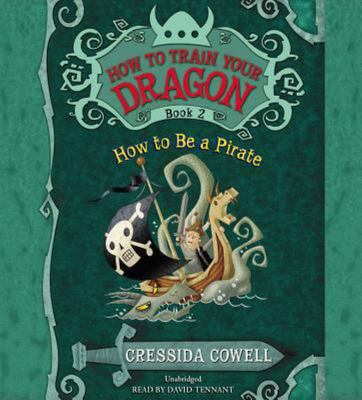 $40.00
NZD
Category: Junior CDs | Series: How to Train Your Dragon
Read the bestselling books that inspired the hit movie sensation   When Hiccup finds a coffin at sea, he opens it to discover a riddle that will lead to the treasure of Grimbeard the Ghastly, the world's greatest pirate and Hiccup's ancestor. So Hiccup and his friends set out on a treasure hunt, dete rmined to master the art of swordfighting. How else will they escape an island of murderous dragons, defeat a boatload of Viking pirates, and survive all the twists and turns their journey will bring?   Join Hiccup and his friends on another rollicking illustrated adventure, and discover the brilliant combination of magic, action, humor, and heart that has made Cressida Cowell a beloved bestseller around the globe. ...Show more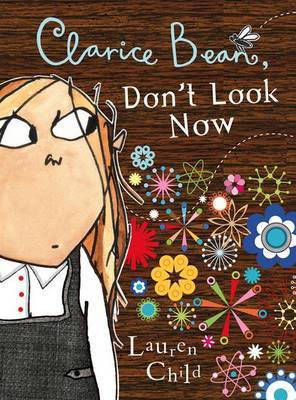 $30.00
NZD
Category: Junior CDs | Series: Clarice Bean
A brilliant audio edition of the bestselling Clarice Bean, Don't Look Now. Wonderfully brought to life by actress, Claire Skinner, this is a must for all Clarice Bean fans!