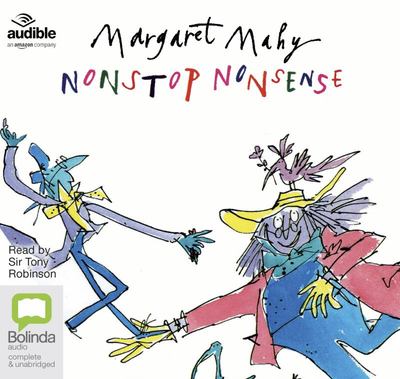 $30.00
NZD
Category: Junior CDs
A wonderfully witty and splendidly silly collection of stories and rhyming nonsense from all-star author Margaret Mahy. This delightfully silly collection of original verse and prose is certain to sharpen the wit and produce grins. While listening to these outrageous stories read by Tony Robinson you w ill meet a host of unforgettable characters – like the cat who 'gets poetry in his blood' by swallowing a poet-mouse, the Flingamango (the man from the land of Fandango), a small ghost who lives in a book, a word-wizard who wreaks havoc on the Delmonico Family and the girl who starts a craze for hanging upside down. They all make merry sense in a nonsense world where most things are slightly (and gleefully) askew. ...Show more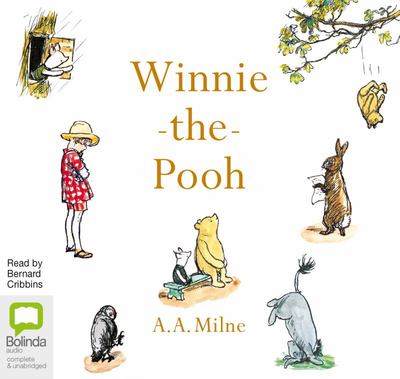 $30.00
NZD
Category: Junior CDs
Winnie-the-Pooh may be a bear of very little brain, but thanks to his friends Piglet, Eeyore and, of course, Christopher Robin, he's never far from an adventure. In this story Pooh gets into a tight place, nearly catches a Woozle and heads off on an `expotition' to the North Pole with the other animals. In this stunning audio edition of Winnie-the-Pooh, A.A. Milne's world-famous story is once again brought to life. Heart-warming and funny, Milne's masterpiece reflects the power of a child's imagination like no other story before or since. This charming audio edition is the ideal gift book for children of 5 to 55. Read by Bernard Cribbins ...Show more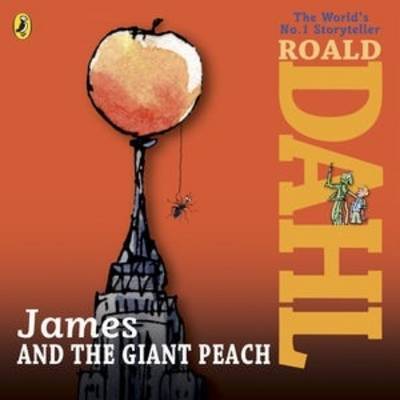 $30.00
NZD
Category: Junior CDs | Series: Roald Dahl Audio CD
Puffin Audiobooks presents a brand new recording of Roald Dahl's James and the Giant Peach, read by Green Wing actor Julian Rhind-Tutt. The audiobooks features original music and '3D' sound design by Pinewood film studios. James Henry Trotter's parents have been eaten by a rhinoceros, so now he lives wi th his two repulsive aunts. One hot day something peculiar happens and an enormous peach grows in their garden. Soon James and the Giant Peach are rolling away from his horrible aunts, towards a most marvellous and wonderful place... ...Show more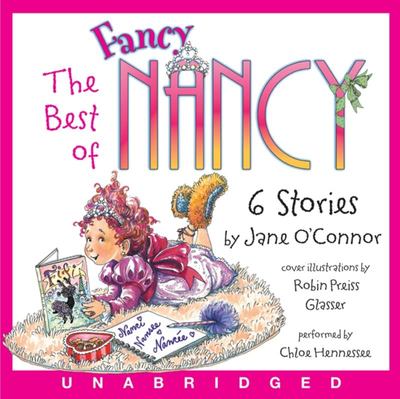 The Best of Fancy Nancy CD
by Jane O'Connor; Robin Preiss Glasser; Chloe Hennessee (Read by)
$23.00
NZD
Category: Junior CDs
Meet Nancy, she thinks everything is better when it's fancy. From ice cream to mermaids, there's always an opportunity to add a little sparkle in life. Join Nancy and her friends on six fantastic adventures in this splendiferous audio collection This collection includes: Fancy NancyFancy Nancy and the P osh PuppyFancy Nancy: Bonjour, ButterflyFancy Nancy and the Late, Late, LATE NightFancy Nancy and the Delectable Cupcakesand Fancy Nancy and the Mermaid BalletPerformed by Chloe Hennessee ...Show more

$23.00
NZD
Category: Junior CDs
A musical version of Badjelly, written and narrated by Spike Milligan with music composed and arranged by Ed Welch. Tracklist: Badjelly the witch (a musical tale), The ABC, Maverick, I've got that photograph of you, On the ning nang nong, The silly old baboon.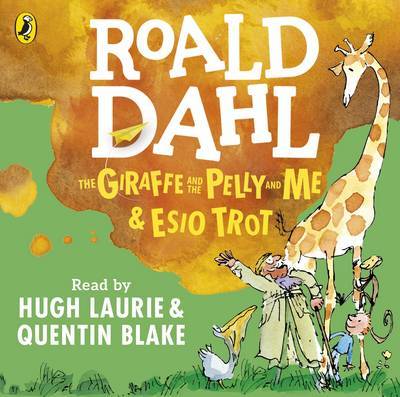 $35.00
NZD
Category: Junior CDs | Series: Roald Dahl Audio CD
Two classic Roald Dahl stories brought to life as audio book readings by House star Hugh Laurie, and Sir Quentin Blake. The Giraffe and the Pelly and Me, read by Hugh Laurie. Billy dreams of turning a weird old wooden house into a wonderful sweet-shop. But a giraffe, a pelly and a monkey already live in side! Soon they are friends, and when they meet the richest man in England, Billy's scrumptious-galumptious dream just might come true...Esio Trot, read by Quentin Blake Mr Hoppy loves Mrs Silver. Mrs Silver loves Alfie the tortoise. Sometimes Mr Hoppy wishes he could become a tortoise. Until one day he finds a way to win Mrs Silver's heart, with the help of some magic, and some cabbage... ...Show more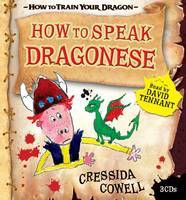 $35.00
NZD
Category: Junior CDs | Series: How to Train Your Dragon
Climbing onto a Roman Dragon Rustling ship by mistake in your first "Boarding an Enemy Ship" lesson is bad enough.But then discovering Alvin the Treacherous is also on board proves to Hiccup he couldn't have been more wrong, especially when Alvin steals his copy of How to Speak Dragonese.Can Hiccup save the dragons and the day? ...Show more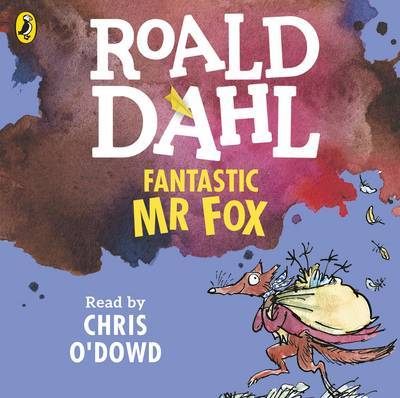 $35.00
NZD
Category: Junior CDs | Series: Roald Dahl Audio CD
Puffin Audio books presents a marvellous new celebrity reading of Roald Dahl's Fantastic Mr Fox. The audio book features original music and 3D sound design by Pinewood film studios. Mr Fox steals food from the horrible farmers Boggis, Bunce and Bean - one fat, one short, one lean. These three crooks con coct a plan to dig Mr Fox out of his home, but they don't realise how truly fantastic Mr Fox is, or how far he'll go to save his family...Listen to other Roald Dahl audio books read by some very famous voices, including Kate Winslet, David Walliams and Steven Fry - and there are added squelchy sound effects from Pinewood Studios! You can look out for new Roald Dahl apps in the App store and Google Play- including the disgusting Twit or Miss! inspired by the revolting Twits. ...Show more
$26.00
NZD
Category: Junior CDs
From Beauty and the Beast and Cinderella to Rapunzel and Pinocchio, this collection of ten popular fairy tales is one which children will want to hear again and again. Read by well-known children's TV presenter Floella Benjamin, with added sound effects and music, Favourite Stories is fun to listen to a t home or in the car.Stories:Beauty and the BeastThe Princess and the PeaThe Three Billy Goats GruffRapunzelHansel and GretelCinderellaPinocchioThe Elves and the ShoemakerSnow WhiteDick Whittington ...Show more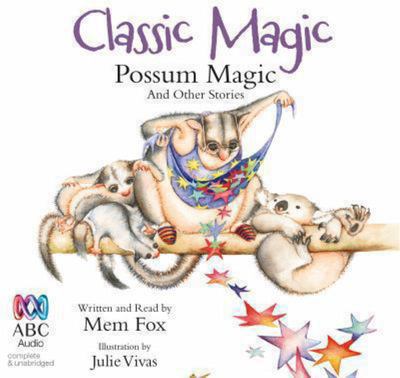 $35.00
NZD
Category: Junior CDs
Mem Fox is Australia's most successful author of books for young children. Her first book, Possum Magic, is the highest selling picture book ever in Australia. Classic Magic, narrated by Mem, is a selection of her most popular and beloved stories. There are ten stories here, including: * Possum Magic * Sleepy Bears * Hattie and the Fox * Koala Lou * The Goblin and the Empty Chair * Wilfred Gordon McDonald Partridge * Hunwick's Egg * Wombat Divine * Sail Away Perfect for the young and young-at-heart, Classic Magic is a piece of storytelling magic. ...Show more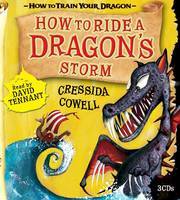 $35.00
NZD
Category: Junior CDs | Series: How to Train Your Dragon
More of Hiccup's story in his How to Train Your Dragon memoirs ...Hiccup Horrendous Haddock III was an awesome sword-fighter, a dragon-whisperer and the greatest Viking Hero who ever lived. But it wasn't always like that. Hiccup's memoirs look back to when Hiccup was just an ordinary boy, and finding it very hard to be a Hero. Hiccup has three months, five days and six hours to discover America, get back to Berk, save his father, battle Polarserpents, AND win the annual Inter-Tribal Friendly Swimming Race. Can he do it? (Tick-tock-tick-tock-tick-tock) How to Train Your Dragon is soon to be a DreamWorks film starring Gerard Butler, America Ferrera and Jonah Hill, out in March 2010 adapted from the best-selling How to Train Your Dragon series by Cressida Cowell. Listen to the rest of Hiccup's exploits in the How to Train Your Dragon series in How to Train Your Dragon, How to Be a Pirate, How to Speak Dragonese, How to Cheat a Dragon's Curse, How to Twist a Dragon's Tale - and coming soon, A Hero's Guide to Deadly Dragons, and How to Break a Dragon's Heart. Check out the all-new Hiccup website at www.howtotrainyourdragonbooks.com It's the place to go for games, downloads, activities and sneak peeks! Read all about Hiccup and all of your favourite characters, learn to speak Dragonese and train your own dragon to do tricks! ...Show more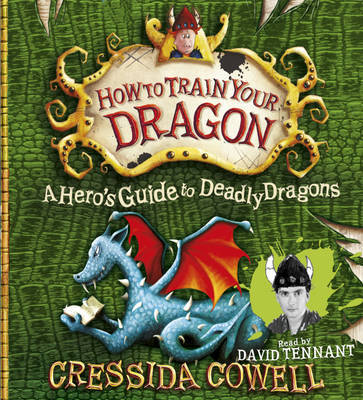 $35.00
NZD
Category: Junior CDs | Series: How to Train Your Dragon
Hiccup is lost in the Library Labyrinth and the Driller-Dragons, Madguts and Murderous are on the prowl. Hiccup's birthday is not going to be the quiet affair he hoped for. Also contains a comprehensive Dragonese Dictionary for those who'd like to dragon-whisper themselves.