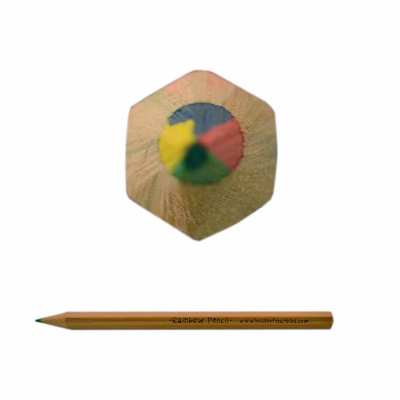 $2.50
NZD
Category: Art Supplies
Each pencil draws a wonderful multi-colour stripe. Each pencil contains red, yellow, green & blue. Sold individually. Measures approx: 17.5 cms in length.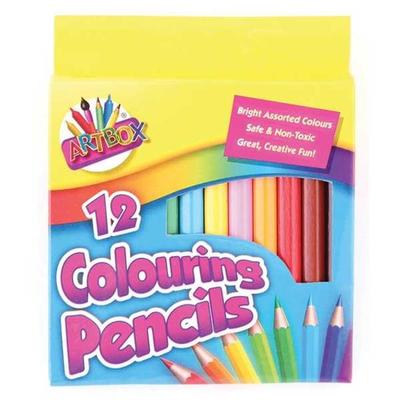 $2.50
NZD
Category: Art Supplies
12 Half Sized Coloured Pencils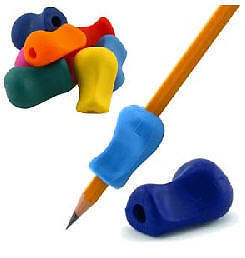 $3.00
NZD
Category: Art Supplies
Benefits Adults & Children, Righties & Lefties – #1 Grip recommended by therapists to help kids write – Arthritis Foundation recommended as "easy" and "comfortable" – Fits on pencils, pens, crayons & many drawing and writing tools. The #1 grip recommended by doctors, teachers, and occupation al therapists for children and adults. The Pencil Grip is the original ergonomic writing aid and it continues to set the standard. Developed by prominent educational therapist Dr. Lois Provda, The Pencil Grip increases comfort, teaches proper hand positioning, and improves control. Its ergonomic design also provides relief of hand fatigue and pain. Righties and Lefties simply place their thumb on the "R" or "L" on the grip and their fingers naturally fall into place. ...Show more
$14.00
NZD
Category: Art Supplies
Magic Highlighters — an intriguing set of six (6) markers with a secret trick! Double-ended with two different tips, kids can use the bright colour tip to draw and colour in, then flip the pen over and sketch or write over the top with the white tip to see your drawing or words appear… like magic! The perfect tool for undercover spy missions, you can also write secret messages with the white tip, then reveal the message when you colour over the top. Magic Highlighters can also be used to erase mistakes. If you colour outside the lines simply touch up with the white tip for perfect colouring every time. Magic Highlighters are non-toxic, quick-drying, odourless and water-soluble. Set Contains: 6 Double-Ended markers Suitable for ages 3+ years. ...Show more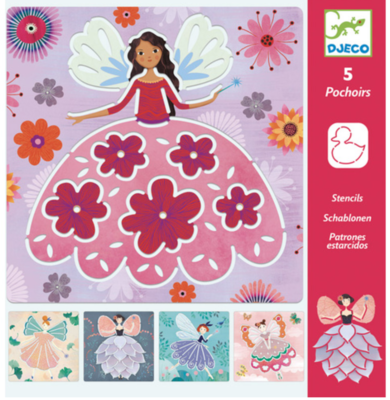 $16.00
NZD
Category: Art Supplies
Pretty printed sheets with slits to help guide the pencil and create stunning pictures. These 5 fairy-themed stencils will delight little ones at craft time. Great for creating artwork, homework or gifts.  Pack Size: 21 x 22cm Ages: 4-8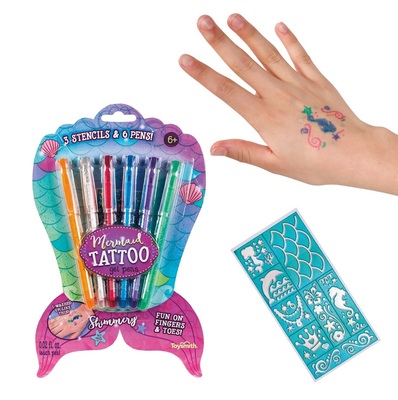 $13.00
NZD
Category: Art Supplies
Create tantilising sea tattoos in glittery, bright colours. This fun set includes 3 stencils & 6 pens! Features: Includes six assorted pens and mermaid stencil set. Size: 162mmW x 260mmH x 20mmD Fun on fingers and toes!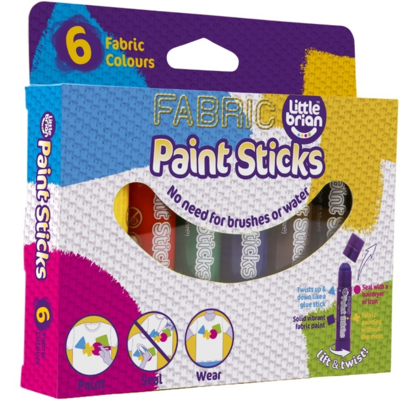 $20.00
NZD
Category: Art Supplies
A fun clean and very convenient way to paint fabrics. Paint directly on to fabrics, using cardboard in between the fabric to keep it crease free and stop paint absorbing. Seal design by using an iron or a hair dryer on the reverse side of the fabric. Once fixed, the fabric is suitable for washing up to 40°C. Suitable for use on machine washable fabrics and silk. Age: 3 years and over Item no: 61121 Package Dimensions: Approx 15 x 14 x 2 cm Contents: 6 Paint Sticks (10g each) Pick your colour, lift the lid and twist, unleash your creativity and when finished just pack away - no mess! Seal with a hairdryer or iron Non-toxic, water based ...Show more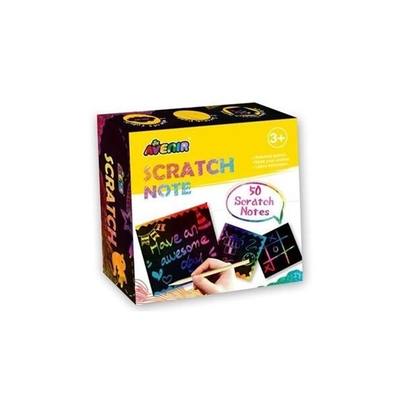 $10.00
NZD
Category: Art Supplies
A Scratch Note Book to Scratch colourful messages, Scratch relaxing games or Scratch best wishes to someone. Age: 3 years and up Approx package dimensions: 10 x 10 x 3 cm Contents: 50 scratch notes Contents: 50 Rainbow Scratch Notes, 2 Scratch Pens, 1 Wipe Off Fabric